LEED for Homes Provider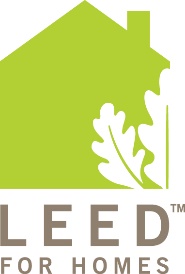 As part of our commitment to providing industry-leading services, support, and education, BER is proud to be a USGBC accredited LEED for Homes (LFH) Provider. This furthers our mission to bring both HERS Rating Provider and Green Rating Provider categories under one roof. This accreditation allows BER to offer streamlined services, tech support and quality assurance, which will equal time and money savings for BER's HERS and Green Raters.
About LEED for Homes
LEED for Homes is a voluntary, points-based green building certification system developed by the US Green Building Council (USGBC) that was launched in the early 2000s. LEED-certified homes are designed and built to address not only energy efficiency, but additional key conservation criteria such as water and material usage, indoor air quality, landscape, and community. LEED for Homes certification demands attention to detail and an engaged, experienced team.

Choose BER as your LEED for Homes Provider
A LEED for Homes Provider organization is the liaison between the USGBC and the project team, coordinating closely with the Green Rater from start to finish. As your LEED-H Provider, BER will:
Provide project support right from the outset
Register projects with the USGBC on your behalf
Provide quality assurance on each project, reviewing documentation and identifying opportunities throughout the building process
Offer technical assistance to ensure success at the final certification stage
Submit the final documentation to the USGBC for Certification
Are you a builder looking for a Green Rater?
Contact us
and we will help connect you to one of BER's certified Green Raters in your area.
How to Become a LEED Green Rater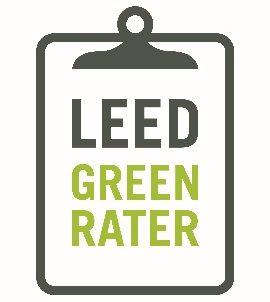 In addition to project certification support, BER provides professional support to you as a Green Rater, keeping you up to date on program changes and offering ongoing training and oversight. If you are new to LEED for Homes, we can guide you through the process of becoming a Green Rater. 
Read our guide to becoming Green Rater: "How to Become A LEED Green Rater, and Why You Should!"
Ready to start working with BER as your LEED for Homes Provider Organization?
Download BER's LEED for Homes Flyer
Need to download a copy of BER's LEED for Homes service offerings? Need to send a copy to a boss or coworker?