New Professional Support Services Being Offered by the BER
The BER is proud to announce that we are now offering a variety of new Professional Support Services to our Rater members. These innovative and helpful services are tailored to improving the professional representation of our Raters to their clients, and to help streamline their businesses so that they can focus on what they do best. These new services include:
Ratings from Plans
Home Performance Portfolios
Rebate Processing
Manual J, S, D, and T Calculations
Each service is designed to make our Raters' businesses more efficient by letting BER handle the tasks that Raters either currently do not offer to their clients, do not have time to perform or simply do not enjoy performing.
Ratings from Plans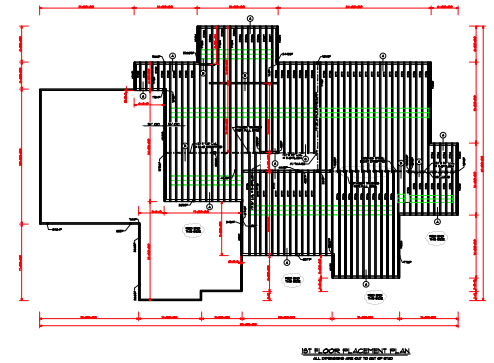 With this service Raters submit project specifications using the BER Spec Sheet, inspection forms, architectural plans, and any other documentation needed to complete an accurate REM/Rate energy model and BER does the rest. BER performs the takeoffs from plans, modeling of the project's minimum rated features, as well as performing internal Quality Assurance to ensure the rating's accuracy. This is a particularly good option for raters who are more interested in marketing, client interaction, and work in the field associated with being a Rater, and would prefer to save time and money by having the BER perform the energy modeling.
Home Performance Portfolio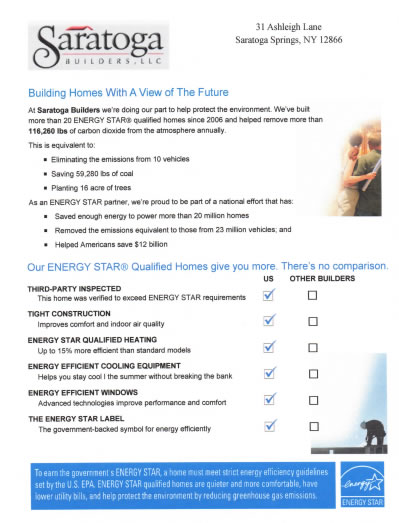 Many Raters complain that builders, homeowners, and other clients do not understand the benefit of home energy ratings, energy efficiency programs such as ENERGY STAR New Homes or consulting services offered by Certified HERS Raters. BER has come to realize that these clients often do not understand the merits of these services because they are not properly informed of what these services can do for them; they simply have not yet seen persuasive evidence of the value of energy efficiency.
As a solution to this problem, BER has developed our Home Performance Portfolio product. Home Performance Portfolios are packets of high quality, professional information that Raters can provide to their clients to help them understand the benefits of high performance homes and the HERS industry. This in turn will ensure that our Raters' services are better understood and represented to the growing body of consumers who are interested in learning more about the benefits of energy efficiency.
For Raters who primarily provide HERS rating services to new construction builders, our Home Performance Portfolios can be customized with both the Rater and Builder logo, to provide prospective homeowners with increased confidence and satisfaction in the purchase of their future home. Portfolios can also be customized for Raters who work primarily with existing home clients, to inform them of their homes' current condition, and the benefits of home energy improvements suggested by their Rater.
BER Home Performance Portfolios not only educate homeowners and builders, but also instills them with pride of ownership and accomplishment in doing something positive, and they help spread the good word about the benefits energy efficient homes and the HERS industry. In sum these portfolios lead to more satisfied clients and a more educated public, both inevitably insuring more referrals for Raters in the future.
Rebate Processing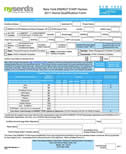 Facilitation of builder's getting the most money from government, state, and utility incentives is a key way of helping Raters retain their clients. Our Rebate Processing service lets BER perform the tedious work of gathering the documentation required to complete and submit rebate paperwork to the appropriate agencies to ensure that incentives are paid out successfully and rapidly. This service takes the drudgery of mindless data entry out of both builders' and Raters' lives so that they can instead focus on getting the job done right. No matter how many forms need to be completed or which program you're working in, BER can help complete your rebates.
Manual J, S, D, and T Calculations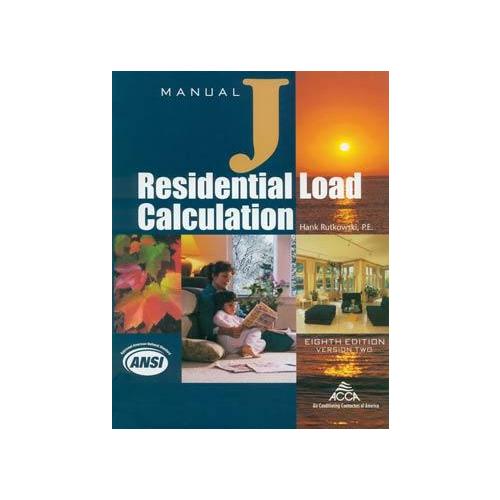 Although many BER Raters currently offer these services to their clients, the majority of our Raters do not currently offer them, and instead let builders defer to their HVAC contractors to perform these calculations. As a result, many mechanical systems end up being oversized, costing builders more money than they would have to spend for right-sized equipment, while decreasing the overall performance of the equipment for homeowners.
If you do not already offer Manual J, S, D and T services to your builder and homeowner clients, you should begin to do so immediately. Not only will you save yourself valuable time in verifying that equipment has been properly sized per ACCA standards for the ENERGY STAR New Homes and other programs, but you will also earn the trust of your builders when they begin to save money on their equipment installation costs.
Although each Professional Support Service is offered individually, Raters may bundle support services in order to receive discounts. Our ultimate goal in offering these services is to help your business flourish by enhancing your professionalism, as well as to offer you the freedom to delegate onerous tasks that you would prefer not to perform. As time passes, the valuable services BER offers will multiply as it always seeks new ways to help its Raters succeed.  Please feel free to offer us your feedback and let us know how we can support your business.