BER Recognized as EPA Multifamily Review Organization
BER is proud to announce that we have been recognized by the EPA as a Multifamily Review Organization (MRO)!  We are one of only four organizations nationwide holding this designation.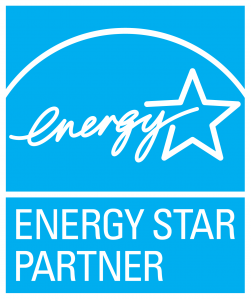 An MRO is a third-party organization recognized by the EPA to provide oversight for multifamily projects pursuing certification under the ENERGY STAR Multifamily High-Rise program or the Prescriptive or ASHRAE paths of the new ENERGY STAR Multifamily New Construction program.  To be recognized as an MRO, an organization must demonstrate impartiality, a commitment to a high level of quality assurance, and nationwide reach.
The new ENERGY STAR Multifamily New Construction program presents multiple certification options for residential buildings of all sizes.  The Prescriptive path allows projects to achieve certification following strict guidelines for insulation, mechanicals, and testing.  The Energy Rating Index (ERI) path works by conducting energy ratings on individual dwelling units under the supervision of a RESNET Rating Provider.  The ASHRAE path allows certification by conducting whole building testing and modeling based on ASHRAE Standard 90.1.  The MRO designation will allow us to support all of your multifamily projects, regardless of which path is the best fit.  We will provide project support right from the outset, reviewing documentation, and identifying opportunities throughout the building process, offering technical assistance, and performing field assessments as required to ensure success at the final certification stage.
If you would like to learn more about the ENERGY STAR Multifamily New Construction program or how to work with the BER as your MRO, please contact us!