Insulation Grading: Grade 1, Grade 2, or Somewhere In Between?
An article by Rural Builder, shared in a recent RESNET's newsletter, offered advice to builders on how to achieve a Grade I insulation. The article used the second picture below as an example of Grade I. However, while it's not that hard to find a couple square feet of insulation to exemplify Grade I out of an entire house, is the rest of that wall really a Grade I?
Some above code efficiency programs – namely EPA ENERGY STAR Certified Homes – require builders to achieve Grade I insulation in every insulated assembly of the house, with very few exceptions. Grade I insulation is an expectation that is not easily achieved in the real world when using certain insulation products, and in particular fiberglass batts – 3D polygons of squishy, pre-formed insulation, that need to fit in sometimes dissimilar shaped cavities with obstacles such as pipes and wiring. While BER certainly has seen Grade I fiberglass batts, achieving it in an entire home is very challenging. Due to expectations of fast, cheap installation by builders, rarely does this product achieve a true Grade I.
To be fair, this issue of incorrect insulation grading is not only an issue with fiberglass batts –  blown insulation can be underblown for proper density, spray foam can be improperly cured/mixed/applied and often has low spots or pocket voids, etc. RESNET has tried to resolve this issue of proper grading by creating standards for grading individual products, but the reality is that FG batts are the most popular insulation product in America because they are the cheapest. Studies have proven that – when installed correctly – fiberglass batts perform as well or better than other insulation products… but again, 3D rectangular polygons of fluffy stuff need meticulous craftsmanship to be installed near perfectly in stick-framed building cavities; folks, let's be honest… it just ain't happening uniformly!
While it is a great idea in theory to require every assembly in a house to meet this near perfect insulation standard, the reality is that program requirements mandating Grade I have put HERS Raters in a tough position. Raters must either compromise their integrity to call an assembly Grade I when it isn't, or create budget and timeline problems for their builder by bringing the insulation contractor back to "fix" Grade II insulation.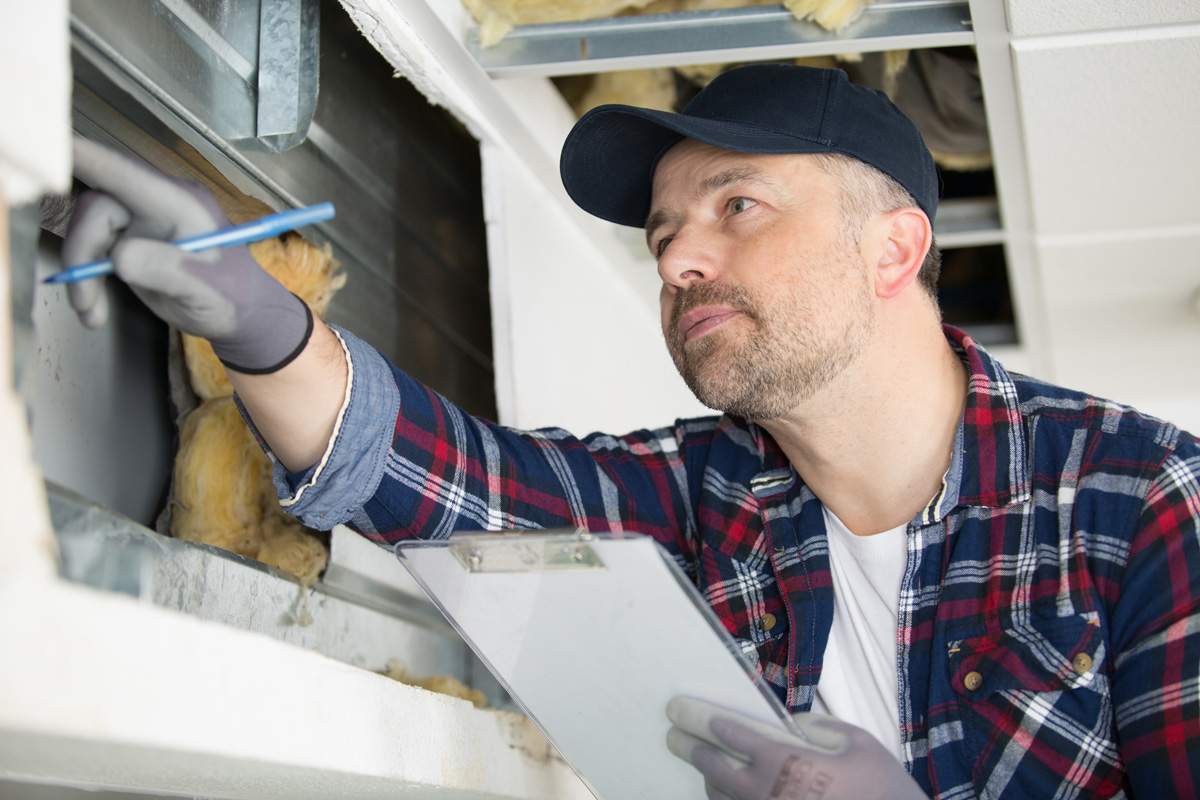 Insulation grading has become subjective due to the lack of stringency from RESNET and those charged with enforcing the standards as well as an unfair pressure put on Raters by energy efficiency programs to achieve Grade I. Raters should objectively grade every type of insulation based on RESNET standards, not on what program their builder is trying to meet. Think back on your last pre-drywall inspection, was the entire house truly insulated to the grade that you gave it?
BER is here to say… let's solve the problem… let's call it like it is. Grade II is good enough! EPA ENERGY STAR Certified Homes should require Grade II level install –  we clearly don't want massive voids/uninsulated sections/compression as you'd get with Grade III – but if the EPA can live with 90% of its Certified Homes having fiberglass batts installed, the truth is that they're really OK with Grade II. Raters should be encouraged to grade insulation correctly, objectively, and… you know… Grade II is pretty good!