BER MA Raters Update - June 2012
Back To Articles
As recently demonstrated, BER has begun hosting a quarterly meeting for our Raters working within programs in Massachusetts. These meetings, hosted through GoToMeeting, are designed to help all Raters working within MA be as informed as possible regarding program requirements, high performance building practices, and industry standards. Furthermore, our goal is to help foster a unified community of BER professionals within the state, to help increase professional knowledge and business opportunities
The agenda for the meetings will include:
Brief update of the various programs within the state that utilize HERS Raters for compliance
Discussion of programs, opportunities for BER Raters
Professional knowledge update
REM/Rate Tips and Tricks
We encourage all Raters involved in MA programs to attend future sessions. With your involvement, these sessions will grow in value, so that we are all more informed, involved and have more opportunities to work within these great programs.
As discussed during this past meeting, below is a brief overview of the opportunities available for Raters working within Massachusetts:
Massachusetts New Homes With ENERGY STAR
While Raters around the country struggle to explain the HERS Index Target and other Version 3 program requirements to their builders, and to convince HVAC contractors to become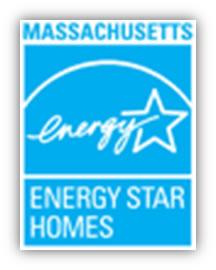 trained to participate in the new standard, Raters in Massachusetts have the benefit of working in the Massachusetts New Homes with ENERGY STAR program (MAES).
The MAES Program has a similar format as the national EPA ENERGY STAR New Homes program, but has many distinct differences that make the program more easily achievable than the national program. The core differences are:
MA ESTAR uses a program-specific User Defined Reference Home (UDRH) for compliance, versus a HERS Index Target such as is used in the national Energy Star New Homes program.
Only Sections 3 and 5 of the ENERGY STAR Version 3 Thermal Enclosure System Rater Checklist required to be completed. No other Version 3 checklist requirements mandated.
Other program specific requirements that are similar to the national program remain, such as required mechanical ventilation, efficient lighting and appliances, and AC sizing requirements.
This program is really a blessing to Raters working in MA, as the total requirements of the program are significantly less than those of the national ENERGY STAR New Homes program. Additionally, there are huge incentives available for the builder and Rater for participating in the program. The tradeoffs are that, depending on the plan configuration, the baseline efficiency for Tier 1 (easiest) level of the MAES program may be more challenging to meet than efficiency levels required to meet the ENERGY STAR Version 3 HERS Index Target.
Additionally, there are more robust quality assurance and documentation measures required by the program, which may be frustrating or onerous to deal with. Finally, although the program is called MA New Homes with ENERGY STAR, the homes do not qualify for the national program, and therefore neither the builder nor the Rater will receive credit for the homes being recognized as ENERGY STAR homes.
Want to read more? Click here if you are already our member or Join the BER today.